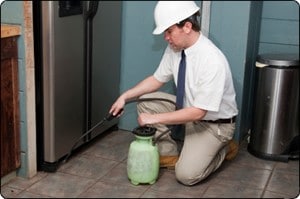 Pest Control business owners know that their business requires customized software that cannot be served by off-the-shelf programs that do not take into account the specific demands of their industry. Scheduling Manager software has been developed especially for the demands of managing a pest control or exterminator business and provides all the necessary tools to run an efficient and profitable business.
Scheduling Manager Software for Pest Control Business
Effective management of pesticide and chemical use
Tracking of Pests at each location
Pesticide Use Reports 
SM-Mobile App for Your Exterminators in the Field
Equipment Management
Mapping and Route Optimization 
GPS TRacking
You also get much more with the Scheduling Manager for Pest Control. You can track payroll, create maps, do bulk e-mailings, create invoices, run credit card payments, and much more!
See our Features page for a list of some of the features available.