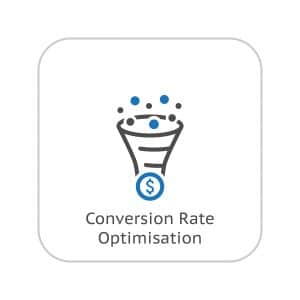 Many service business owners believe that marketing is too expensive for them. However, you do not need to spend a lot to make sure that your marketing efforts are bearing fruit for your business. In this competitive market, smart marketing and good customer relations management are key to succeeding in the service industry.
For over 30 years, Thoughtful Systems has been enabling thousands of field service businesses to succeed and grow with the help of our Scheduling Manager software. Scheduling Manager is a comprehensive, seamlessly integrated business management software package, not a one-size-fits-all generic program or a limited app for your mobile phone.
In addition to robust scheduling and employee management features, Scheduling Manager provides efficient and comprehensive Marketing and Customer Relations Management (CRM) modules. Whether you are a small service business with a few employees, or a large enterprise with thousands of customers, Scheduling Manager enables you to stay in touch with your sales prospects and provide the best customer care for your existing customers.
Take advantage of the powerful marketing features provided by the Scheduling Manager!
Online Inquiry Form
Seamless interface between your web site and the Scheduling Manager!
No more entering leads manually!
Respond quickly to leads who want to do business with you!
Save time!
The early bird gets the client!
Integrated Email Module
Scheduling Manager's Integrated Email module is excellent marketing tool for service businesses. Easily create and send bulk e-mail campaigns or remind customers when their next scheduled appoitnment is. You can send personalized e-mail messages or you can choose from a number of predefined e-mail templates for job reminders, invoices, holiday greetings, special promotions and anything else you might need.
Automatic Reminders
With a single click, schedule pop-up alarms and reminders to call sales prospects and customers to follow-up with them. Enables you to close more sales and retain existing customers!
Powerful Sales Tracking Module
The Sales Tracking module assists you with tracking your entire sales process from first contact with your prospective customers, right up to their acceptance or refusal. You can then run reports to view the number of prospects at various sales stages. This analysis enables you to improve your sales process as you can see what works and what doesn't.

[button href="https://www.thoughtfulsystems.com/software/scheduling-manager/feature-list/" caption="" advanced_class="demobutton"]See Our Full Features List[/button]
Scheduling Manager for service businesses is available as a Desktop version, Online version, Mobile version, as well as the Customer-Employee Portal.
To see a brief movie presentation of the main features of Scheduling Manager software
[button href="https://www.thoughtfulsystems.com/software/scheduling-manager/movies/quick-tour-movie/" caption="" advanced_class="demobutton"]Watch the Quick Tour Movie[/button]

You can also call our offices and speak with a Customer Care representative, who can provide you a personalized demonstration and help you determine the right version of Scheduling Manager for your business.
Call 1-800-759-2532 in the U.S.
or call one of the following numbers:
Tel: (020) 7617 7242 (United Kingdom)
Tel: (02) 8003-4247 (Australia)
Tel: 09.70.46.00.42 (France)
Tel: 09 889 4244 (New Zealand)
Tel: (011) 083-6442 (South Africa)