Grow Faster With Our Window Cleaner Business Software
Our window cleaning software is designed to help you grow, manage and maintain your business. By automating a range of everyday tasks from window cleaning bids, appointment tracking, to sending final invoices and A/R. Our software keeps you on top of everything. It gives your business the professionalism and reliability customers demand from the service industry. So, your business runs smoothly and grows faster.
Window Cleaning Software Features:
Automated appointment reminders
Email marketing campaigns for window cleaners
Quickbooks integration
On site estimates and automated bidding
Much more…
Becoming a profitable window cleaner takes more than just a couple of squeegees and some cleaning supplies. Today's market is extremely competitive—and more technologically advanced. Thanks to the widespread use of software programs for virtually everything.
Today, any neighborhood window cleaner can have his own professional software to manage his businesses. Customers are simply used to the level of service these programs offer. It can send automated email reminders, digital invoices and marketing emails. It is even used to make window cleaning bids and estimating more accurate and faster.
There's a payoff for the window cleaner. Your business will function more efficiently. Customers also see it as more professional and reliable. The right software also frees up your time to manage other aspects of the business. Like expanding the number of accounts, so you can become more profitable.
To attract customers, your window cleaning company needs to stand out from competitors. It also needs to maintain existing customers to grow each year. Our software helps you provide automated email marketing and invoicing. These are the same services customers have come to expect and rely upon today. It also streamlines window cleaning bidding and estimating. Thanks to the use of software in marketing, scheduling and invoicing by larger brands, everyone now expects this level of convenience.
Professional image, consistent marketing, and reliability will put you ahead of other window cleaning companies. Many do not present a professional first impression each time. Some even fail to show up on time. They also do not send reminders. They can fail to use email marketing to maintain customers and promote their business. These companies often fold quickly because they can not retain customers! They are simply unorganized and unprepared for service calls.
Put yourself ahead of the competition. Stay organized and remain in control of your business. Thoughtful Systems has been creating and enhancing Scheduling Manager software for window cleaning businesses for almost 30 years. We provide a complete software management tool. This software is designed for window cleaners. It will help run your window cleaning business efficiently. You will spend less time on menial tasks, and more time on things that matter. Always staying a step ahead of the competition.
Our Scheduling Manager software makes repetitive tasks like invoicing, reminders, and appointment tracking simple. For fewer mistakes and more profit. Start focusing on more important areas of your business. This will lead to greater customer satisfaction and higher profits.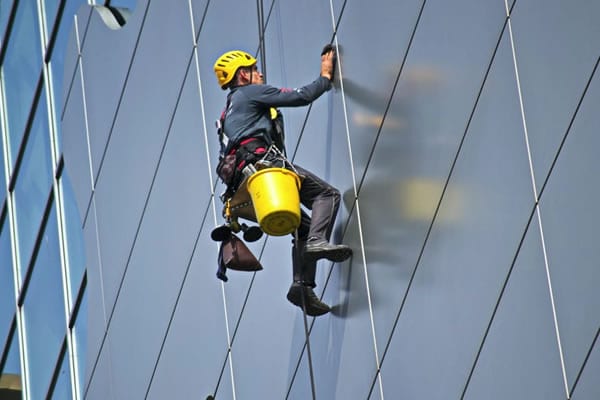 Want to see exactly how our Window Cleaning Software can help your business grow? Take a demo today!
See What Scheduling Manager Can Do for Your Business
Present a Professional Image to Your Customers
Presenting a professional image is important for window cleaners. After all you will going to each clients home for appointments. Customers also expect a high level of service. Responding quickly to a service call, producing professional looking estimates without spending lots of time, and communicating with customers is essential. This will go a long way in securing new customers and receiving valuable testimonials and referrals.
On Site Window Cleaning Bidding and Estimates
With Scheduling Manager, you can easily create professional looking estimates and email or hand them to a customer. All features are completely customizable, so you can create your own options for estimating.
​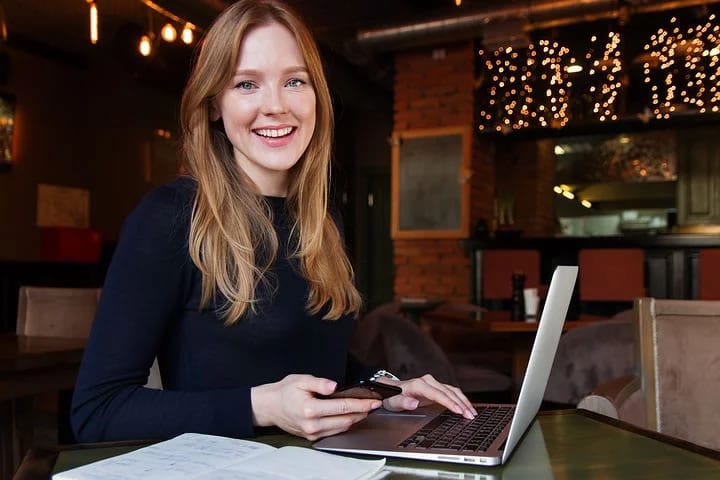 The Caller-ID feature shows incoming calls as a pop-up on your screen, allowing you to quickly access the customer's record with just a click. Details of incoming and outgoing calls are recorded with the Phone Activity Log. This feature not only saves time for your office staff, but also helps to present a professional image when current or prospective clients call your office.
Professional Window Cleaning Marketing Campaigns
How do you gain more customers for a window cleaning business? Find out which areas of your window cleaning business are the most profitable. Focus on those, and market, market market! Then continue to provide excellent service to encourage word of mouth referrals. Continue to follow up with existing customers. Send email campaigns for window cleaning services. Advertise in community newspapers and network. That's how to gain customers for your window cleaning business!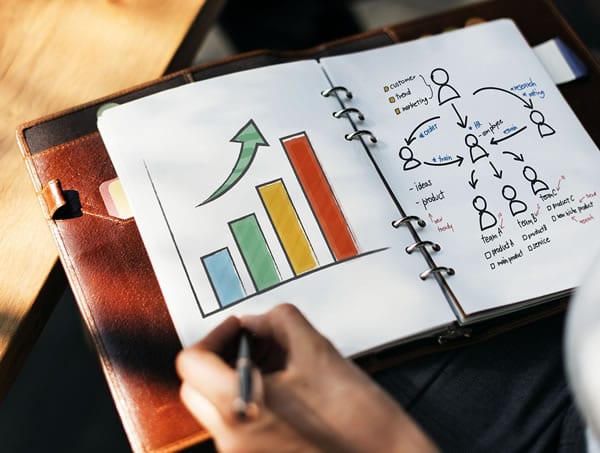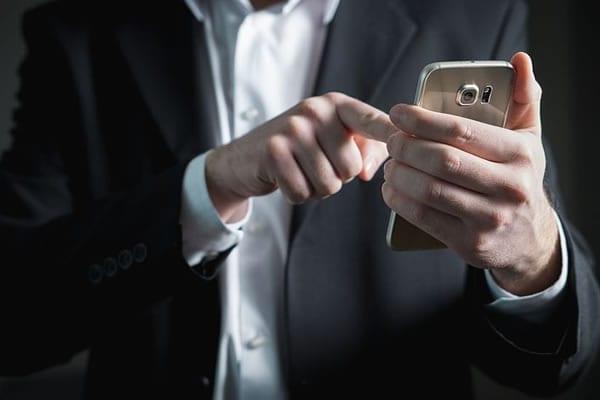 Scheduling Manager is equipped with an email module that allows you to send messages to customers or employees with a simple click. Choose from a number of predefined e-mail messages or create your own job reminders, job tickets, holiday greetings, special offers, general marketing pieces, or anything else your window cleaning business might need.
Use the Reminders Feature to remind you or anyone else in your organization to call someone, or respond to a complaint, or any other task. A very helpful aide to the user who wants to get the maximum out of the software for mark
eting purposes as well as for general organizational efficiency.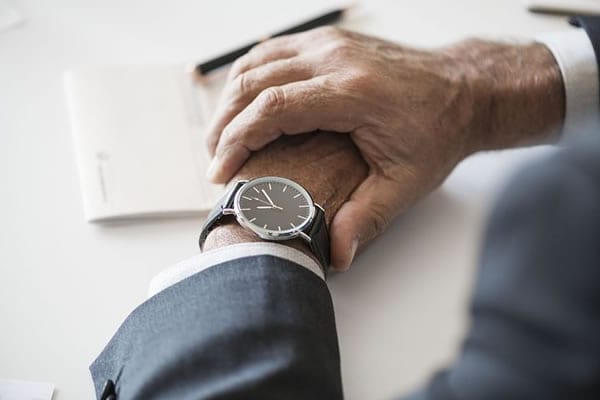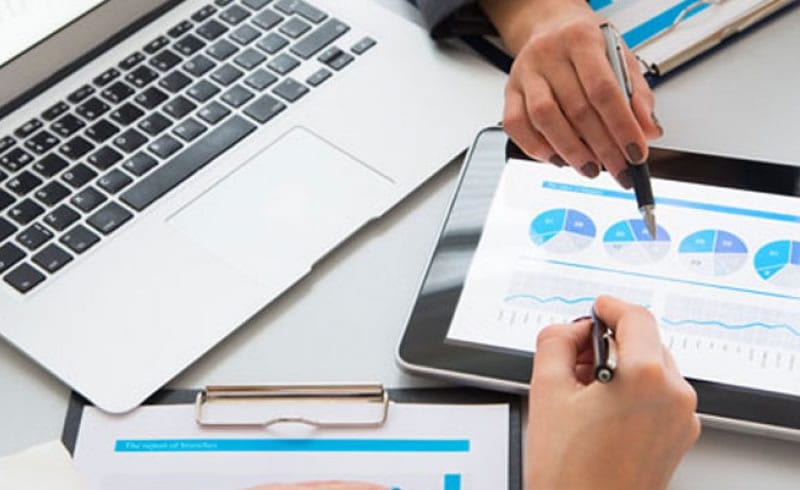 The Sales Tracking module  tracks your entire sales process from first contact with your prospective customers, right up to their acceptance or refusal. You can produce sales reports and view the number of prospects at various sales stages. This analysis helps you to see what works and what doesn't and improves your sales process.
"We have been using the Scheduling Manager from Thoughtful Systems for our window and carpet cleaning business for the past three years. We are very pleased with our decision to purchase this software, which was recommended to us by the owner of another window cleaning business.

There are lots of features in the software that we really love. One of these is the Caller ID feature. We can see on our screens the phone number and name of the person calling, and if they are already in our system, you can just click a button to go right to their data screen. This is really helpful. It means I have the client's information on my screen as I talk to them, without making them wait. Overall, I give Thoughtful Systems and their software a 10 out of 10!"
Your customers need to know that you will always be there for window cleaning appointments. Whether it is a recurring or a one-time job, all of your window cleaning clients expect professional service and fast and reliable billing and payment processing. Scheduling Manager for window cleaning businesses provides you with helpful tools to automate your scheduling, keep in touch with your employees, and communicate with your customers.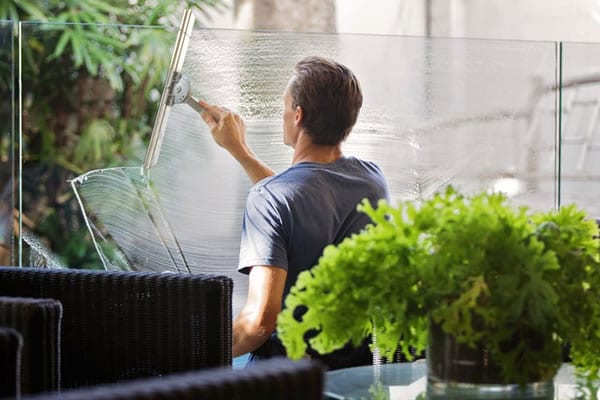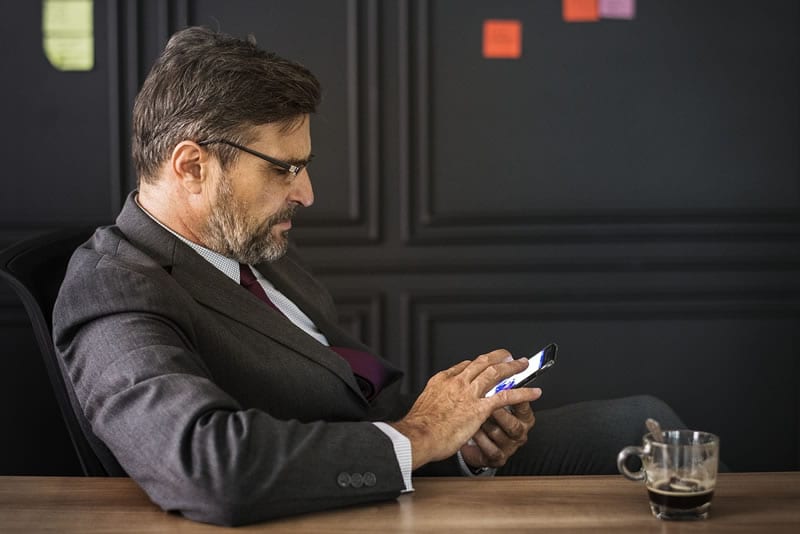 Integrated Text Messaging
With SMS/text message feature in Scheduling Manager, you can send automated mass texts with all the job details to your employees' mobile devices. Select a predefined message with the job information already filled in for you or create a custom SMS message. With this feature you can quickly send appontment reminders to your employees and customers, improving your efficiency and customer service and saving time for your office staff.
Integrated GPS Capabilities: See Your Employees' Location
The GPS feature allows you to track employees so you can keep records of arrival and departure times from the job site.The GPS feature on our SM-Mobile App records the location of each employee once every few minutes. When an employee punches in to the job with the mobile app, the time and GPS location is recorded. This way you can verify the times your employees are actually on-site. These records are useful for billing clients for every employee at their location for times shorter or longer than the specified time.