Road Line Painting and Striping Business Software
Although road line painting and pavement striping business may be a somewhat specialized, niche industry, the range of organizational and business management concerns can seem overwhelming even for an experienced contractor.
There are certain concerns specific to running a business providing road painting and striping services. Unlike many other service businesses, line painting and striping businesses have to pay attention to seasonal weather and climate conditions, as surface temperatures might affect road work. In addition to weather conditions, road line painting and pavement striping service providers have to be very flexible in their job schedules and employee availability, as much of the work might have to be done outside the usual business hours and often at night.
So, running a successful road line painting and sealcoating business is not just buying a line striping machine and hanging up some flyers around the neighborhood. While that's a good start, you also need to allocate your time and money intelligently and manage your work quality, customer satisfaction, and marketing. For almost 30 years, Thoughtful Systems has been enabling road line painting businesses successfully thrive in the competitive striping and sealcoating industry with the help of our Scheduling Manager software.
Take advantage of the powerful features provided by the Scheduling Manager software for road line striping businesses. Scheduling Manager is a comprehensive, seamlessly integrated business management software package, not a one-size-fits all generic program or a limited app for your mobile phone.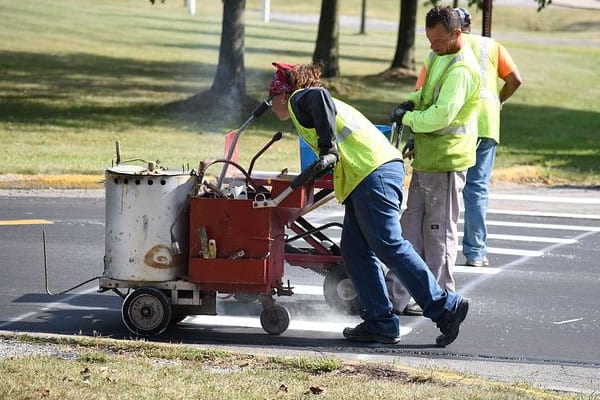 Want to see exactly how our Landscaping & Lawn Care Business Software can help your business grow? Take a demo today!
Top Benefits of Scheduling Manager Software for Road Line Painting and Striping Business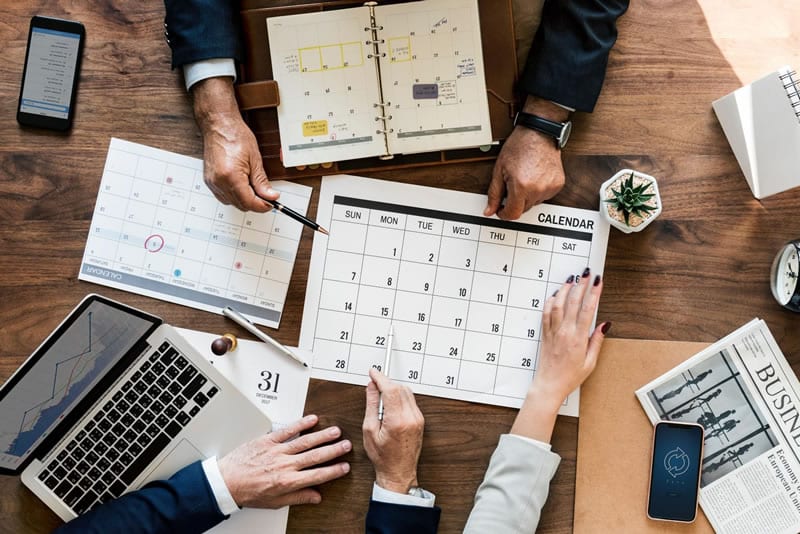 With the Scheduling Manager software, you can easily automate all your daily scheduling tasks and never miss another job appointment. The Daily Dispatch Calendar provides you with a detailed overview of your scheduled jobs for the day in an easy-to-read calendar view. To assign employees and vehicles to a specific job, simply drag-and-drop them onto a job with a simple click of a mouse.
Integrated Equipment and Vehicle Management
Road line painting and striping contractors have to manage a lot of expensive equipment, including striping untis with various attachments, layout tools, safety supplies, surface preparation tools, various painting tools, and cleanup supplies, not to mention trucks or trailers for hauling all the equipment to various job sites. With Scheduling Manager,  you can efficiently record and track your equipment, attach specific pieces of equipment to a job, and easily assign vehicles to job sites.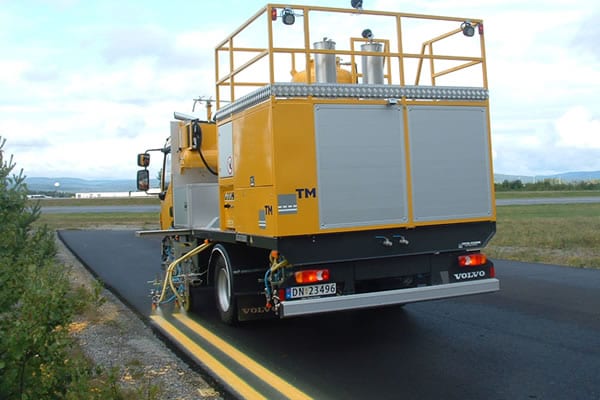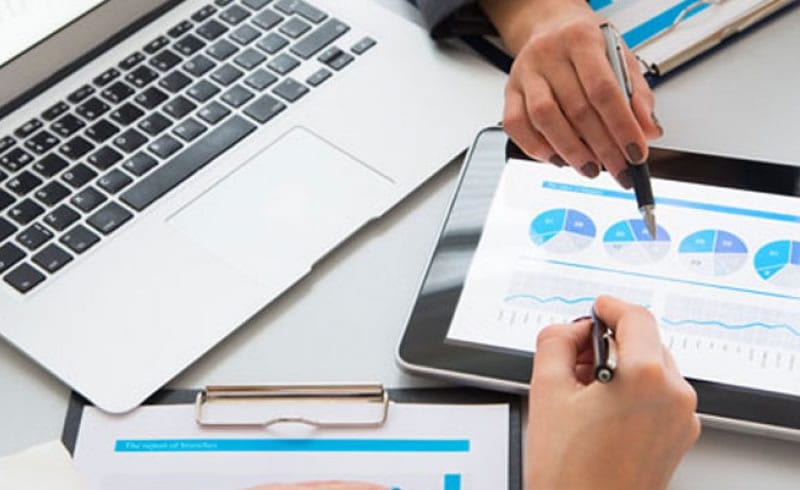 Accurate Bidding & Estimating
Accurately laying out a job, such as a parking lot, a section of a pavement, or a loading area requires a lot of knowledge and experience. Just as important as knowing how to lay out a job, is properly pricing jobs and creating bids that are consistently profitable for your business. Scheduling Manager makes pricing line painting and striping jobs a breeze and you can produce professional looking estimates to present to your prospective clients in seconds.
"Thoughtful Systems' Scheduling Manager program has made a huge difference for our line painting business. Being able to automate our scheduling and job assignments has fueled our efficiency and improved our business management. For us, one of the most helpful features of the software is automatic employee assignment by job and by teams. We can even assign vehicles by dragging them onto a job."