Carpet Cleaning Software for Business
Custom Carpet Cleaning Business Software for Automated Scheduling, Bidding, Billing and More
The best carpet cleaning software does everything you need it to, from scheduling carpet cleanings, to bidding on your next job. If you want to be a successful carpet cleaner you have to handle multiple aspects of the business, and always be on top of your game. From sending automated reminders to customers about the next cleaning, to upselling existing customers. Our carpet cleaning software handles all of these tasks and more. We have a real-time, integrated QuickBooks link, payroll tracking, estimating and bidding, mapping, equipment tracking and more. It can all be handled by our sophisticated, efficient and simple to use software custom built for your business.
Thoughtful Systems' Scheduling Manager software for carpet cleaning businesses fully integrates marketing and sales with scheduling, customer relations management, estimates, accounting, inventory tracking, and many other necessary tools for running a successful carpet cleaning business.
For almost 30 years, Thoughtful Systems has been helping carpet cleaning, rug cleaning and upholstery cleaning businesses run more efficiently and more productively. Custom built software applications designed just for your carpet or rug cleaning business automate daily tasks to save time and effort so you can focus on growing your business.
Our Scheduling Manager software remains a market leader in software solutions for carpet cleaning companies. Our happy users range from small family-run businesses to successful rug and carpet care franchises with branches across the US, Canada and Australia.
As a carpet cleaning business owner, you can share in our decades-long expertise in this industry. We put our advanced knowledge of the business, obtained from helping thousands of users, into a complete business management software package for carpet cleaning companies.
With a robust, customized software package to help run your business you will be free to concentrate on the truly important things, like growing your business, increasing sales and providing the best customer service!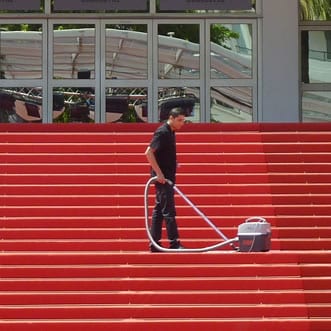 Want to see exactly how our Carpet Cleaning Software can help your business grow? Take a demo today!
"Apex Carpet Care has used Scheduling Manager Gemini for nearly six years. We are truck-mounted carpet cleaners, including water and smoke damage restoration, area rug cleaning, and trauma and crime scene cleanup.

We do our daily schedules with the program and directly integrate the transactions into QuickBooks Enterprise. This saves a great deal of time on a daily basis. There are built-in reminders telling you to call the customers in advance if necessary. We use a customized work order form to send to our technicians daily who don't even need to come into the office.

Thoughtful Systems support is the best I've ever seen in software company. It's personalized and very responsive. They progressively update their software. If you encounter database problems (very rare), they drop everything and take care of you. They recognize the need to keep you in operation all the time and not abandon once you buy their software.
Top Reasons You Should Choose Scheduling Manager Software for Your Carpet Cleaning Business
Take Your Carpet Cleaning Business Mobile
We know that carpet care employees are always on the move and now you can take all the business tools to the field with you with the SM-Mobile App.
SM-Mobile keeps the technician current with their work schedule and the client's needs. They can take notes, complete jobs, edit estimates from the field, and upload and edit custom PDF forms. The techs can also take photos related to each job, capture a client's signature, produce invoices, and process payments, including credit cards.
With the GPS tracking feature, they'll be ready to head to the next job, with the information handily displayed on their mobile device. SM-Mobile App runs on both Apple and Android devices.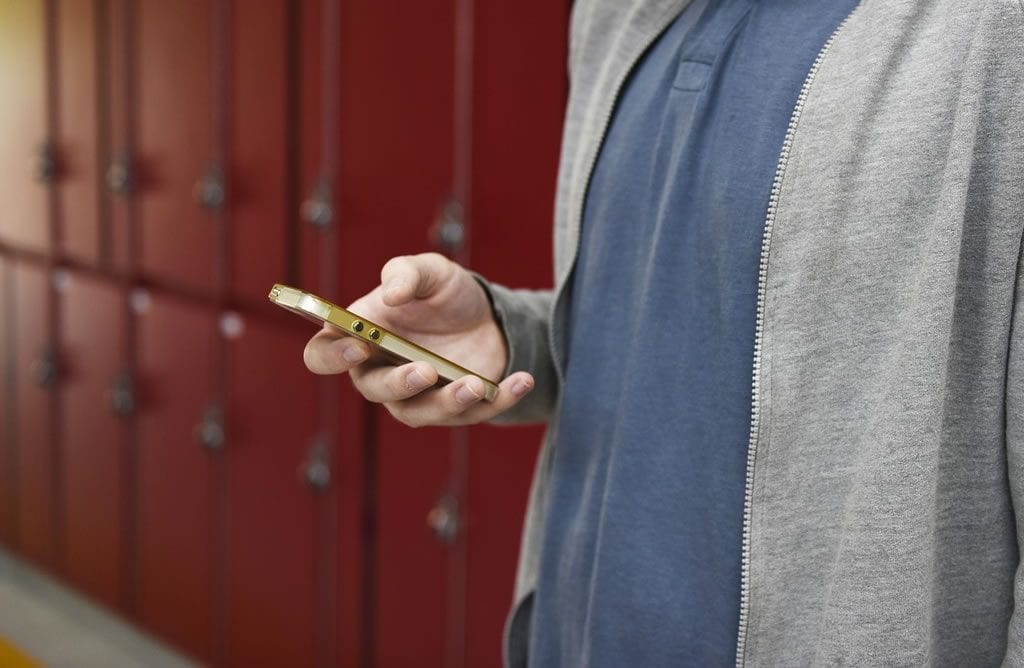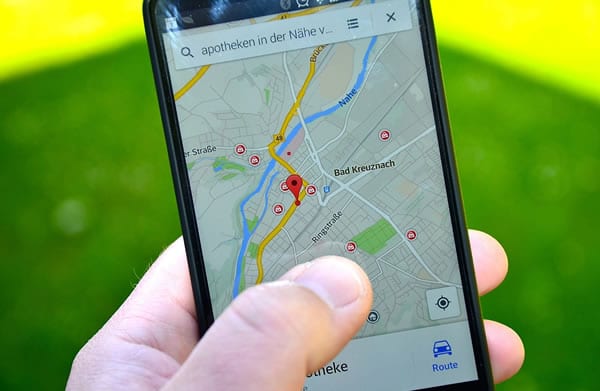 Mapping & Route Optimization
Mapping features integrated into our software for carpet cleaning businesses will help you determine optimal routes, calculate travel time between jobs, and even find the ideal tech to assign for each job with our "Find the Best Employee" feature.
By making suggestions for job booking based on when your employees will be in the same area, it reduces trip times between jobs and increasing overall efficiency.
Importantly, integrated mapping tools also allow you to optimize daily routes for each technician, saving significant time and lowering your company's gas bill. And, perhaps the employee can fit in an extra job for the day with the time saved, further increasing your profits! 
Scheduling Manager's built-in mapping features work with Google Maps, MapQuest, and Yahoo Maps and are available on our SM-Mobile App.
GPS Tracking Lets You Know Where Your Employees Are
Accurately track your employees and always know when they arrive at the workplace. Our SM-Mobile App records the location of each employee every 5 minutes and when the employee checks in to the job the time and GPS location is recorded. This means you can always verify if the employee was actually on-site and may also prove useful if you need to prove to a client that your employee was actually at their location at the specified time.
These GPS tracking tools, included as part of our SM-Mobile App, provide the capabilities equal to many expensive dedicated GPS systems, with no additional cost to you!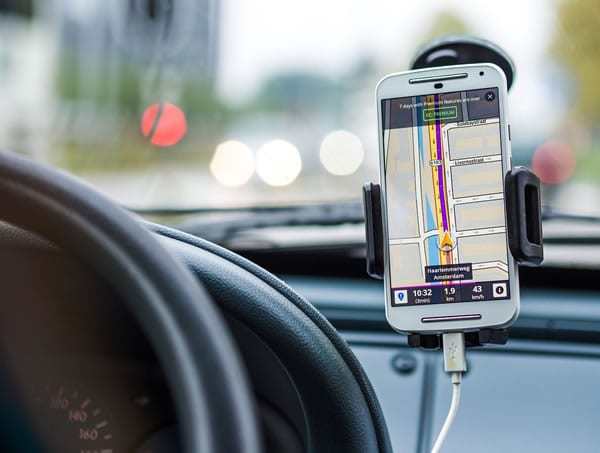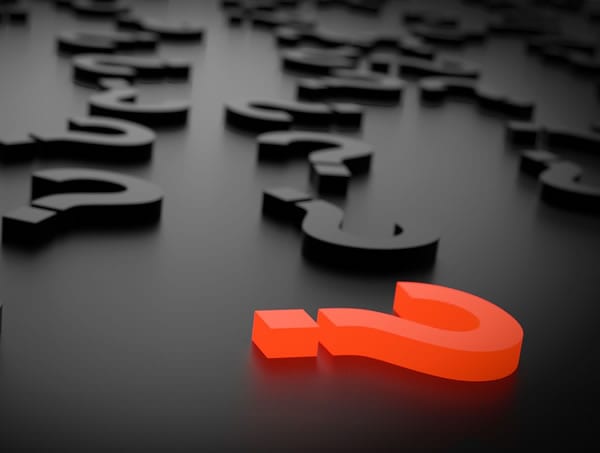 Equipment Tracking and Maintenance
With our Equipment Tracking Module, you can record where your equipment is at any time. Suppose you are leaving fans or heaters at a client site while you dry the premises out as part of a restoration project, then you simply record the fact in the Equipment Module, and you'll be automatically reminded to retrieve the equipment after a certain user-defined period.
Using the Equipment Tracking features, you'll always know exactly where your carpet cleaning assets are at any time.You can also keep track of maintenance performed on each piece of equipment, and parts information for the equipment.
Effective Marketing Outreach
Marketing doesn't have to be a guessing game with Scheduling Manager's Integrated Email Module. It's easy to create bulk e-mailing campaigns to convert leads, market to current customers, or email a select subset of all contacts. You can use one of our pre-defined mail merge templates, or create your own using Microsoft Word.
You can send reminder cards to all customers periodically. Send interim brochures suggesting furniture or drapery cleaning, spot removal, odor control and other services you offer. We provide you with many options and several different criteria for making a selection of customers or prospective customers to send the mailing to. 
One feature our carpet cleaning customers love is the ability to send email reminders to clients who last had a carpet, rug or other item cleaned 6 months ago (or whatever period you specify). Such reminders are an invaluable source of renewal business, as clients appreciate the thoughtful reminders and are more likely to book additional services.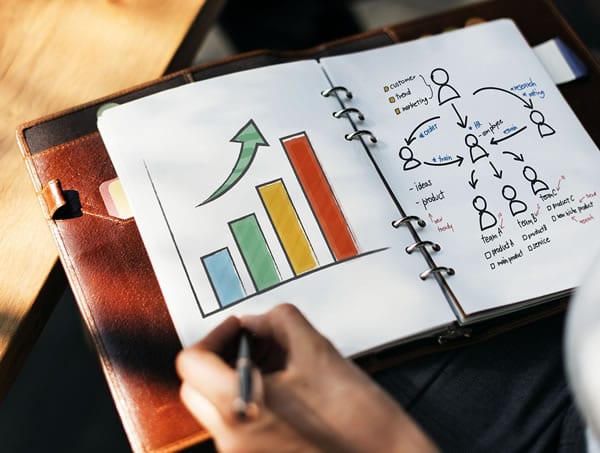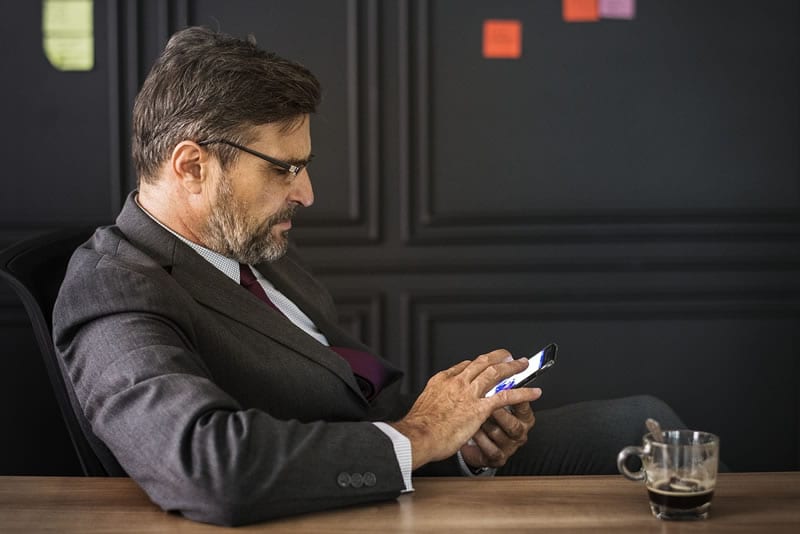 Integrated Text Messaging
The SMS/text message feature allows you to send mass texts of your jobs to employees. You can select a predefined message with a click of a button that contains all job information. You can also type a custom message for customers or employees. You can also easily send appointment reminders with text messages to all customers who want them.
"The feature where I can automatically update the charge rate for all clients who have a certain procedure saves me countless hours..."
The Caller-ID feature shows incoming calls as a pop-up on your screen, allowing you to quickly access the customer's record with just a click. Details of incoming and outgoing calls are recorded with the Phone Activity Log. An invaluable add-on feature which improves customer service and saves time for your office staff.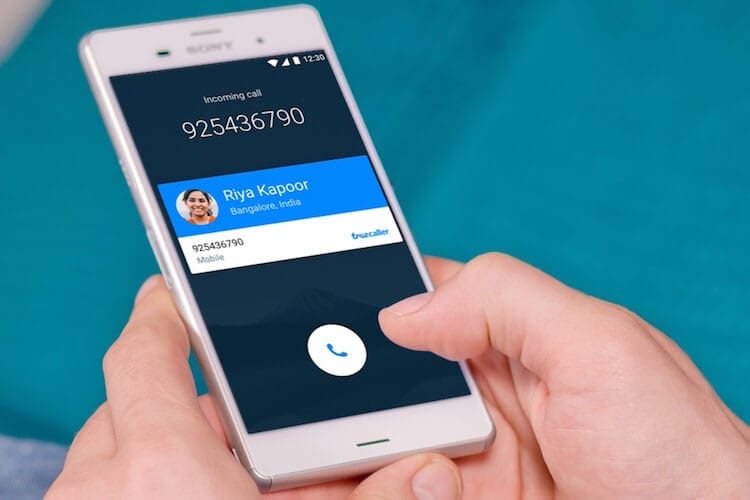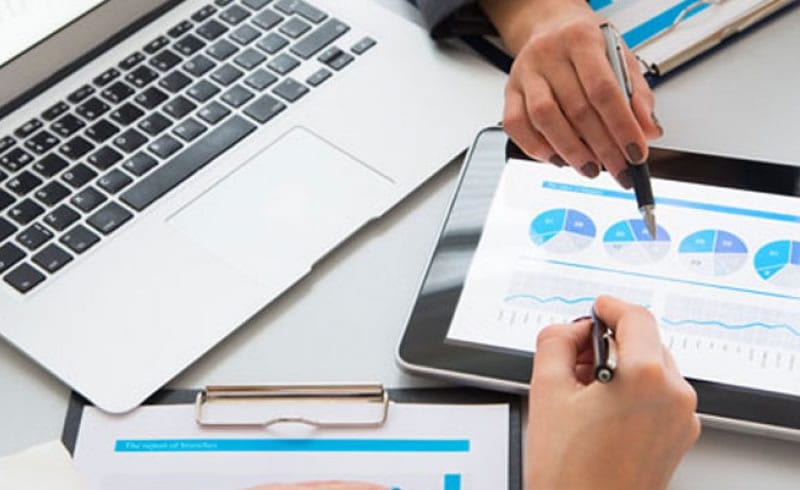 Integrated Accounts Receivable
Scheduling Manager includes invoices, statements, payments, account balances, aging reports, and everything else that a carpet cleaning business needs to keep accurate track of the finances and remain profitable. The integrated accounting functions mean that you can create invoices automatically when you complete a job, see a customer's account balance immediately when you look at their information screen, and produce aging reports, sales reports and profitability reports in a flash! You also have options to integrate with QuickBooks, MYOB, Sage and several other popular accounting packages.
Sales Productivity Reports
Variety of sales-related reports in Scheduling Manager enable you to determine how your carpet cleaning business is doing in real-time. You can analyze sales by Source and determine which advertising methods result in the most new customers. You can also analyze sales by work type, to determine which specific services provided by your carpet care business  are actually the most profitable. To see how your sales force is doing, you can break down sales by salesperson and determine commissions due to each salesperson and referring agent.
The extent to which your techs might be "up-selling" your services is an important metric for carpet cleaning business and you can run Actual vs. Budget reports, comparing the actual sales figures with those initially estimated, to help you determine that.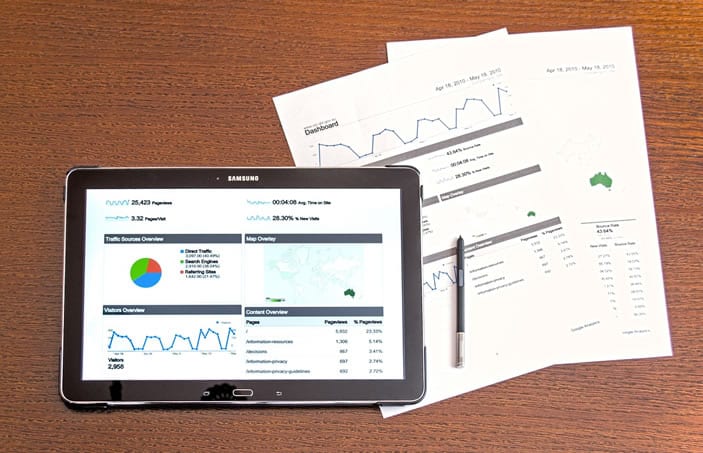 Quickly and efficiently process credit card payments right in Scheduling Manager. All credit card information is stored on a remote server in encrypted form, ensuring the highest level of security. When the customer pays by credit card, the information is transferred to our trusted credit card processing partner and the money is quickly deposited directly into your bank account! Several carpet cleaning business owners who use Scheduling Manager told us that this single feature saves them enough money to be easily worth the entire cost of the software!
Full Payroll Functionality
In Scheduling Manager, as each job is completed, details are recorded concerning all employees who worked on the job and their times, and payroll is calculated at the same time. Do you pay your employees by the hour, on commission, or by the number of carpets, rugs and upholstered furniture cleaned? Scheduling Manger handles all that and more! At the end of each payroll period, you can produce a report showing gross amounts due to each employee or sub-contractor, as well create profitability reports analyzing gross pay per job against the amount charged.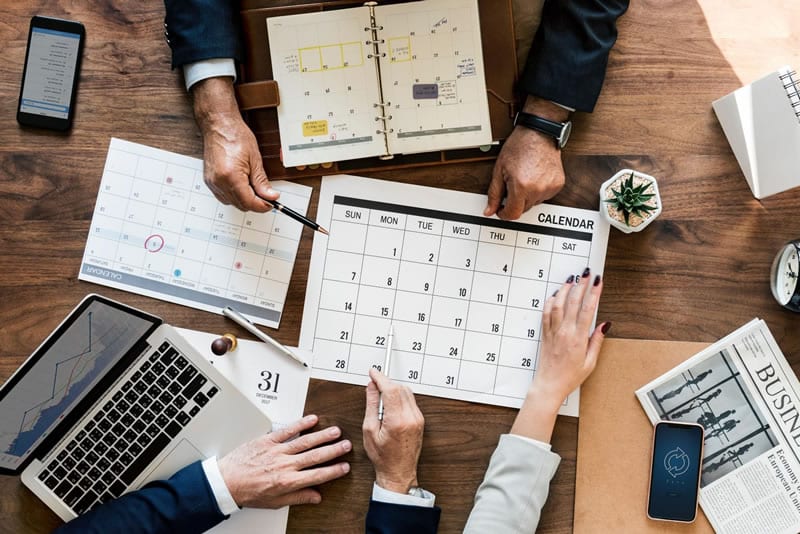 QuickBooks Real-Time Link
If you are already a QuickBooks user, you can transfer your customers to Scheduling Manger in seconds and have everything set up and running in no time! As you build and grow your company, all customer, invoice, payment, and service information is continuously synced between Scheduling Manager and QuickBooks automatically in real-time. This valuable two-way synch'ing utility offers the capability to exchange data between Scheduling Manager Web Express and QuickBooks Online or between the desktop version of Scheduling Manager and the desktop version of Quickbooks.
Unrivaled, Friendly and Professional Support
You're not on your own when you purchase Scheduling Manager Carpet Cleaners Edition. Our friendly, professional customer success consultants are committed to ensuring you that your experience with our service business software is smooth, and leads to your efficiently implementing the software in your carpet cleaning business. We provide training, and unlimited support so that you have the best experience possible.
Over the 27 years we've been producing software, we've regularly released updates for our job scheduling software which keep you up to date with the latest developments.