Top 5 Reasons to Automate Your Field Service Business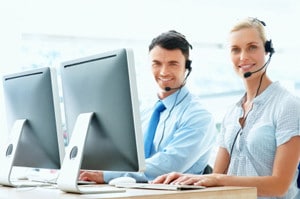 As a service business owner, you know very well the truth of the old saying "time is money." After all, every minute of the day can present the opportunity to generate income and to grow you customer base. If you are wasting time on administrative functions that could be automated, you are holding yourself back and costing your business money! 
Here are 5 main reasons to implement automated software solutions to make your service business more profitable and efficient!
1. Improved Business Intelligence and Forecasting
Accurate real-time business intelligence provides quick access to your data, so you can use your time more efficiently to analyze internal information and make decisions. Business intelligence and sales forecasting information allows service businesses to discover patterns within customer behaviors, providing actionable insights into what customers want and when they want it and how they want it. This inside knowledge can turn into direct profit for your business by leveraging existing data on your clients and maintaining valuable customers.
2. Accurate Employee Management and Tracking
Managing a field service company can be a logistics nightmare that costs you valuable time and eats into your business profits. For example, If you don't have a proper system for tracking invoices and payments you could be losing money from lost or late invoices. If equipment and inventory aren't properly tracked, it can cost you money and lost sales when customer service is negatively affected. Good service business management software will save you money and improve customer care by making all customer information and service history easily accessible and by helping accurately track your employees in the field.
3. Improved Marketing and Customer Relations
One of the most valuable benefits of an automating your service business is improving you customer service and ensuring that your clients aren't left waiting. By using service business management software, all dealings involving servicing, marketing, and selling your services and products to your customers can be carried out in an organized and systematic way. You can provide better services to customers through improved understanding of their issues and also receive continuous feedback from your clients regarding your products and services.
In addition, with the help of service business management software, you will be able to understand your customer needs and behavior, allowing you to identify the correct time to market your services to the customers. Business software will also give you an idea about the most profitable customer groups, and by using this information you will be able to optimize your marketing resources efficiently. You can also be ensured that you don't waste your time on less profitable customer groups.
4. Efficient Workflow Management
Automating the workflow management of your field service business will help you to take control of all routine management processes and manage them better. Using appropriate service business management software allows you to automate repetitive processes and follow up automatically on uncompleted tasks, thus improving customer satisfaction.  It can also give an overall picture of the workflow along with accurate business intelligence and performance metrics.
5. Going Paperless
Shortening the time between the initial call and solving the customer's problem means higher customer satisfaction and more repeat business for your field service business. When employees are in the field and working with customers, your profits climb. When less time is spent handwriting notes and filling out multiple paper forms, fewer mistakes are made and your administrative expenses go down.
Unfortunately, too many field service businesses are still trying to do business the old-fashioned way. They get buried under mountains of paperwork and employees could be sitting idle as they wait for their next job to be assigned. Having remote access to files is an important part of a field service business, and chasing down necessary information can waste time and worsen customer satisfaction. Paperless systems can be accessed remotely on most mobile devices, always putting the right data into the right hands, at the right time.