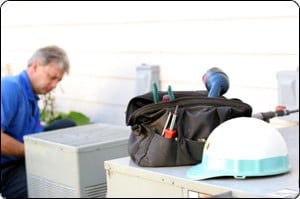 At Thoughtful Systems, we have been creating business management software for HVAC maintenance businesses for 30 years,.With the help of our Scheduling Manager software, you can avoid these common pitfalls of running an HVAC maintenance business.
Long Response Time
Using the mapping interface you can optimize a route, automatically reordering jobs to minimize driving distance.The Mapping feature increases the profitability of your HVAC maintenance business by saving you and your employees countless hours and cutting down on traveling expenses. Seamless interface with Google Maps, Mapquest, Microsoft MapPoint.
To assign vehicles, simply drag and drop them onto jobs.
When the vehicle is dropped onto the job, you will be prompted to select a driver for the vehicle. The software will verify that the driver has the appropriate operating credentials for the vehicle in question and alert you if they do not.
Not Knowing Your Numbers
Quickly create estimates for any HVAC maintenance tasks and email them directly to the prospect. When accepted, the estimate easily converts to an invoice.
Use Scheduling Manager's CRM features to track outstanding estimates and follow-up on them.
The Sales Tracking module assists you with tracking your sales process from first contact with your sales lead, right up to their acceptance.