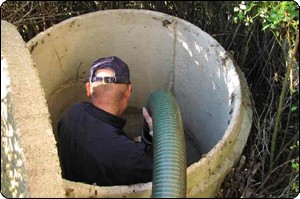 In many ways, running a liquid waste management company is just like running any other service business. You need to keep track of your job schedule, manage your employees, satisfy your customers, and get paid on time. However, a liquid waste management business also has a unique set of requirements and problems that cannot be met by one-size-fits-all generic software programs proliferating in today's service industry.
Thoughtful Systems' Scheduling Manager software for liquid waste management business offers the best in flexibility and customization, making it easy to tailor our software to the unique requirements of the industry and of your individual business.
Some of the features available in the Scheduling Manager for liquid waste management business
Vehicle Management
Easily manage all your vehicles in the Scheduling Manager for liquid waste management businesses. Simply drag and drop vehicles onto jobs to assign them. When the vehicle is dropped onto the job, you will be prompted to select a driver for the vehicle. The software will verify that the driver has the appropriate operating credentials for the vehicle in question and alert you if they do not.
 Customer Reminders
Regular inspection and cleaning of drains and septic tanks is a significant part of any liquid waste management business. Set up the Scheduling Manager to automatically send reminders to all your waste management customers. Choose to email, mail or text your customers with regular service offers and appointment reminders.
 Employee Credentials and Training
Enter credentialsl/training information for each employee. This is perfect for storing any information for certifications, etc, that your waste management technicians are supposed to renew on a regular basis
 [button href="https://www.thoughtfulsystems.com/software/scheduling-manager/feature-list/" caption="" advanced_class="demobutton"]See Our Full Features List[/button]