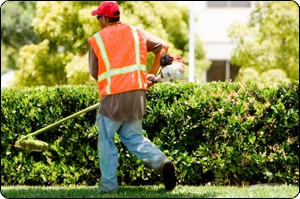 Lawn care, landscaping and irrigation is a multibillion dollar industry in the US and, if the business is managed well, it could become a very profitable business venue. However, with high demand comes intense competition, so how can a lawn care business succeed among such intense competition in the industry?
Three main factors in keeping your lawn care business are 1) effective management of your employees 2) effective management of your business assets, such as equipment and inventory and 3) conssitently excellent customer relations management.
See What Scheduling Manager Can Do for You
Mapping and Route Optimization
Our integrated mapping and routing tools will automatically determine the best routes and schedules for jobs, calculate travel time and suggest the best employees for each job. Works with with Google Maps, Mapquest and Yahoo Maps.
Scheduling Manager is equipped with an e-mail module that allows you to send messages to customers or employees with a simple click. Choose from a number of predefined e-mail messages or create your own for job reminders, job tickets, holiday greetings, special offers, general marketing pieces or anything else you might need.
[button href="https://www.thoughtfulsystems.com/software/scheduling-manager/feature-list/" caption="" advanced_class="demobutton"]See Our Full Features List[/button]