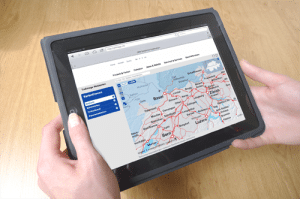 The great thing about bringing maps to mobile devices is that men no longer feel afraid to ask for directions. On the other hand, there's a generation of workers afraid to use their mobile devices for fear that management will discover they're out playing golf on the golf course!
It's a changed world in dispatch and delivery services, and not just because Thoughtful Systems has an app to track employee time and location. Our Scheduling Manager software has twelve modules that help small businesses manage their business including Estimating, Credit, Card Processing, Mapping and Routing Features, SMS (Text) Messaging, Caller ID Interface, Email Module, Reminders, Inventory Management, Sales and Marketing Analytics, QuickBooks Real-Time Integration, Reporting Options and additional plug-in modules.
The Thoughtful Systems app to track employee time and location is an important component to scheduling management because there's three way communication, an open line between manager to employee to customer. Thoughtful Systems deploys their Scheduling Manager mobile applications on Apple devices and Android devices for employees to check-in and manage customer accounts while in the field, and managers can see where their employees are at any given time – as well as where they've been during work hours.
By increasing fleet awareness and efficiency, a business can optimize how employees interact with customers in the field while ensuring employees are where they are supposed to be when they are supposed to be there.
Finding nearby employees to send to customers
Customers appreciate a fast response time, so having employees spread across a geographical region can be a powerful asset to any business. Using Scheduling Manager mapping functionality helps dispatchers determine the best routes to a job, calculating travel time between jobs and finding the ideal field employee to assign a job.
A special "Find Best Employee" feature suggests which employees are closest to the customer, a feature that saves time and expense.
Employees appreciate the efficiency and customers amaze at the response time. An app to track employee time and location is the same app that alerts and maps an employee to his or her next location.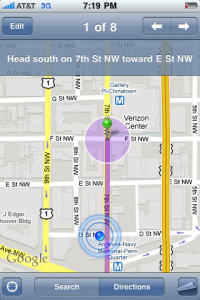 An App to Empower Employees
Mobile access provides each technician with their updated work schedule and their customers' needs. Thoughtful Systems' scheduling app also lets employees take notes, finish jobs and create job estimates while in the field. The technician can take pictures of client sites while on the job, capture a signature from the client, produce invoices and receive payments.
Monitoring and recording each employees hours, job site details and location is at the core of the Scheduling Manager app on mobile devices, apps which are GPS-enabled to sync seamlessly with the desktop-based Thoughtful Systems' Scheduling Manager application.
Is an app to track employees legal?
Thoughtful Systems has taken a balanced approach to GPS and tracking, offering a mobile phone-based solution which respects the privacy of employees but also allows managers to ensure jobs are done efficiently and effectively.
Nonetheless, business managers should actively manage the privacy of employees who utilize an app to track employee time and location.
Jennifer Parent, a New Hampshire lawyer specializing in business law, warns employees about the dangers of encroaching on the privacy of their workers: "Companies choosing to use a GPS type tracking device to monitor employees, at a minimum, should have a clear policy so that employees are aware their whereabouts may be tracked.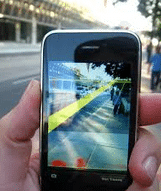 Court decisions suggest the best practice is for employers to strike a balance between the company's business interests and preserving some level of employee privacy."
Employers should have in place a policy that notifies employees of the company's monitoring and policies protecting the privacy of their employees. For this reason, it's important to differentiate between tracking the employee and tracking the resources that belong to your business.
Employee tracking with business software that takes advantage of GPS and other mapping technology has changed the way managers and their workers interact and do business. For the most part, that relationship has been enhanced by creating new efficiencies in the workplace that do more to liberate workers than to constrain them. An app to track employee time and location can be the silver bullet to optimize dispatch and to help everyone know where the next big project is taking place.