Thoughtful Systems
Online Phone System Makes Working Remotely a Breeze
SYSTEM IS FREE FOR 3 YEARS!*
Your Phone System Is a Critical Part of your Business
The current COVID-19 pandemic has highlighted the urgent need for small businesses to make use of new technology to enable employees to work from anywhere.
Run On Your Own Server, or a Hosted Server
Benefits of an Online Phone System
Can be answered from your PC, or from an app on your mobile phone, or from a desk phone.
It's easy for you to set up your own calling options, extensions and ring groups, which you can set up yourself from a user-friendly online interface.
Record your own greetings and voicemail messages.
Set up your own ring groups to control which employee extensions ring.
Employees can transition seamlessly from using their laptops or desk phones, or even answer calls through an app running on their phones.
Transfer calls easily between employees.
Have conference calls between multiple employees.
From a Happy User: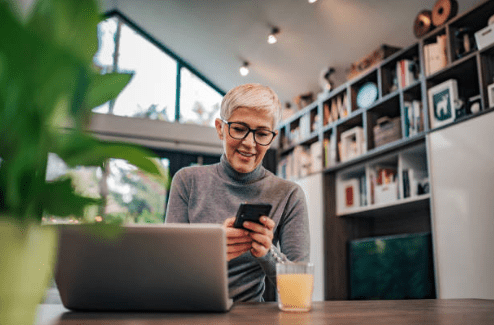 We started using this online phone system about 2 years ago. Before that, we had 3 different landline accounts and we were spending more than $300 every month on our phone calls. We also could never work out how to adjust our phone greetings and set up call routing. With our new online phone system it's now costing us just over $100/month and it's so easy for me to record greetings and to manage the call routing from the easy online interface.
When the shutdown due to the COVID-19 epidemic began and we had to transition to working from home, it was so easy! We were already set up to do this all my employees had to do was to download the app for the phone system onto their phones and they could keep working just like before. Some employees started using the phone system from their PCs, which they liked because they could use their headphones and be hands-free.
- Mary Gibson All Solutions Plumbing
*Small setup fee required.
800-759-2532 (USA and Canada)
+1 718-369-0608 (International)
02 8003 4247 (Australia)
020 7617 7242 (UK)
011 083 6442 (South Africa)
09 889 4247 (New Zealand)
E-mail: sales@thoughtfulsystems.com